Main content starts here, tab to start navigating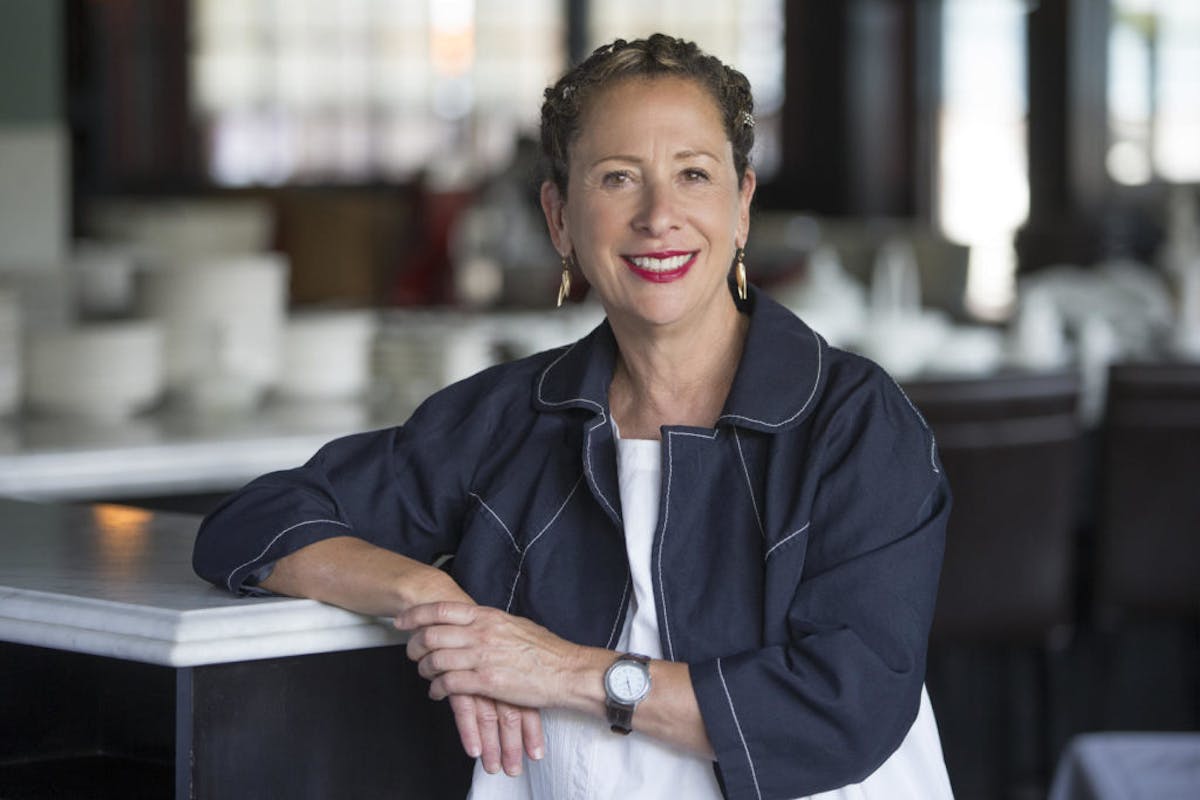 Nancy Silverton
Co-Owner & Chef
Nancy Silverton is the co-owner of Pizzeria Mozza in Los Angeles and Newport Beach as well as Osteria Mozza, Mozza2Go, and chi SPACCA in Los Angeles. Silverton also founded the world-renowned La Brea Bakery as well as Campanile Restaurant, an institution that Angelenos cherished for decades.
Silverton has worked with some of the nation's most notable and influential chefs including Jonathan Waxman at Michael's Restaurant and Wolfgang Puck at Spago. She has served as a mentor to numerous others who have gone on to become award-winning chefs and restaurant owners themselves.
Early in her career, Nancy was named Food and Wine Magazine's "Best New Chef." In 2014, she received the highest honor given by the James Beard Foundation for "Outstanding Chef." That year, she was listed as one of the Most Innovative Women in Food and Drink by both Fortune and Food and Wine Magazines.
Silverton is the author of nine published cookbooks, including Desserts (1986), Breads from La Brea Bakery (1996), Pastries from La Brea Bakery (2000), Nancy Silverton's Sandwich Book (2005), Twist of the Wrist (2007), The Mozza Cookbook (2011), Mozza at Home (2016), Cooking From Your Pantry (2020), and Chi Spacca: A New Approach to American Cooking (2020). Her forthcoming cookbook entitled The Cookie That Changed My Life: And More Than 100 Other Classic Cakes, Cookies, Muffins, and Pies That Will Change Yours, will be released in November 2023 and is currently available for pre-order.
In 2017, Nancy was profiled on Netflix's documentary series "Chef's Table."
Nancy is active in fundraising for numerous charities including No Kid Hungry and Alex's Lemonade Stand Foundation in Philadelphia, New York, Los Angeles, and Chicago.
Follow Nancy on Instagram!